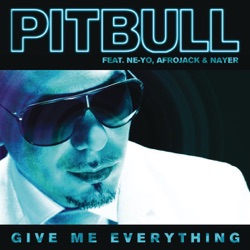 Give Me Everything (feat. Ne-Yo, Afrojack & Nayer)
Enrique Iglesias & Pitbull
1620976695
my ex's best friend
Machine Gun Kelly
1620976545
ily (feat. Emilee)
surf mesa
1620976375
Beautiful Mistakes
Maroon 5
1620976145
bad guy
Billie Eilish
1620975954
pov
Ariana Grande
1620975754
Latch (feat. Sam Smith)
Disclosure
1620975524
Call Your Name (Extended Version)
A.M.T.
1620975384
Sucker
Jonas Brothers
1620975004
Déjà Vu
deja vu
1620974794
Afficher plus
181.fm - Power 181 (Top 40)
Your Lifestyle... Your Music!
Power 181 (Top 40) is an online music channel live streaming worldwide the best and latest hits of the hottest artists and singers of the moment. The channel belongs to 181.FM, a free online radio station with studios in Portland, OR, New York, NY, Cleveland, OH, Houston, TX, Harrisonburg, VA and Miami, FL that offers various genre and subject-specific digital radio channels.
Catégories:&nbsp
Top 40, Pop Music
Fréquences 181.fm - Power 181 (Top 40)
Portland: Online
Waynesboro: Online
Afficher plus
Top Chansons
7 derniers jours:
1. Machine Gun Kelly - my ex's best friend
2. The Weeknd - Track 11
3. Ariana Grande - pov
4. The Kid Laroi - WITHOUT YOU
5. Ariana Grande - positions
6. Tate McRae - you broke me first
7. Olivia Rodrigo - drivers license
8. Billie Eilish - Therefore I Am
9. Dua Lipa - We're Good
10. Saweetie - Best Friend (feat. Doja Cat)
30 derniers jours:
1. Machine Gun Kelly - my ex's best friend
2. The Weeknd - Track 11
3. Tate McRae - you broke me first
4. Olivia Rodrigo - drivers license
5. Billie Eilish - Therefore I Am
6. Ariana Grande - 34+35
7. The Kid Laroi - WITHOUT YOU
8. Ariana Grande - positions
9. Ariana Grande - pov
10. Ritt Momney - Put Your Records On
Contacts
Website:&nbsp
www.181.fm/
Téléphone:&nbsp(540) 908-4332
Email:&nbspcontact@181.fm
Réseaux sociaux
Partager
Commentaires