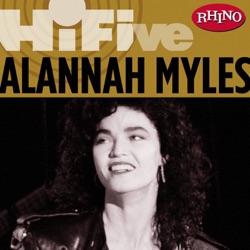 Black Velvet
Alannah Myles
1611345447
Love Is All Around
Wet Wet Wet
1611345191
Sometimes
Britney Spears
1611344939
Streets of Philadelphia
Bruce Springsteen
1611344696
Nothing Compares 2 U
Sinead O'Connor
1611344366

Wishes
Human Nature
1611344144
Fall At Your Feet
Crowded House
1611343947
When Your Love Is Gone
Jimmy Barnes
1611343632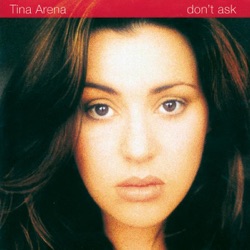 Sorrento Moon (I Remember)
Tina Arena
1611343318
you learn
Alanis Morissette
1611343100
Afficher plus
Totally Radio 90s
Totally Radio 90's is a Australian digital radio station owned and operated by Totally Media. Best known for musical genres such as 90s and oldies.
Catégories:&nbsp
Adult Contemporary, Classic Hits, 90s
Fréquences Totally Radio 90s
Adélaïde: Online
Brisbane: Online
Canberra: Online
Darwin: Online
Gold Coast: Online
Hobart: Online
Melbourne: Online
Perth: Online
Sydney: Online
Afficher plus
Top Chansons
7 derniers jours:
1. Tori Amos - Cornflake Girl
2. C+C Music Factory - Things That Make You Go Hmmmm....
3. Baby Animals - Early Warning
4. Crash Test Dummies - Mmm Mmm Mmm Mmm
5. Vanilla Ice - Ice Ice Baby
6. Backstreet Boys - Everybody (Backstreet's Back) [Extended Version]
7. Belinda Carlisle - Live Your Life Be Free
8. Crystal Waters - 100% Pure Love
9. No Doubt - Don't Speak
10. Sugar Ray - Every Morning
30 derniers jours:
1. Barenaked Ladies - One Week
2. David Guetta & Madonna - Ray of Light
3. Jamiroquai - Canned Heat
4. März - Things Can Only Get Better
5. Deee-Lite - Groove Is In the Heart
6. Jimmy Barnes - Lover Lover
7. Jimmy Barnes - Let's Make It Last All Night
8. All Saints - Never Ever
9. Jimmy Nail - Ain't No Doubt
10. Soul Asylum - Runaway Train
Contacts
Réseaux sociaux
Partager
Commentaires