Feel It Again
Honeymoon Suite
23 hours ago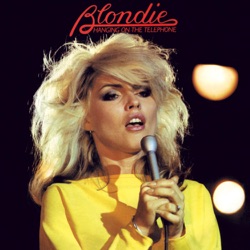 Hanging On the Telephone
Blondie
23 hours ago
Listen to Her Heart
Tom Petty & The Heartbreakers
23 hours ago
Wild Wild Life (Long E.T. Mix)
Talking Heads
23 hours ago
Another Night
Aretha Franklin
23 hours ago
Into the Night
Benny Mardones
23 hours ago

Everytime You Go Away
Paul Young
23 hours ago
I Can't Wait
Stevie Nicks
23 hours ago
Cryin'
Aerosmith
23 hours ago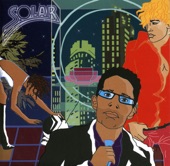 Rock Steady
The Whispers
23 hours ago
Afficher plus
Back To The 80's Radio
Back To The 80's Radio is an online radio channel that live streams globally 24/7 the greatest hits from the 80s. With a logo design that reminiscent of the 80s' blockbuster Back To the Future, the channel takes the listeners down memory lane in a nostalgic journey through the songs that defined the decade.
Back to the 80's Radio is part of Heartbeat of Flagler, a network of radio stations based in Florida.
Fréquences Back To The 80's Radio
Palm Coast: Online
Top Chansons
7 derniers jours:
1. Mr. Mister - Kyrie
2. Howard Jones - What Is Love
3. David Guetta & Madonna - Lucky Star
4. Corey Hart - Sunglasses at Night
5. Tears for Fears - Head Over Heels
6. Stray Cats - Rock This Town
7. Michael Jackson - I Just Can't Stop Loving You
8. Alice Cooper - Clones (We're All)
9. Daryl Hall & John Oates - Private Eyes
10. The Whispers - Rock Steady
30 derniers jours:
1. Mr. Mister - Kyrie
2. Stars On 45 - "Stars on 45" a - Side (Beatles Medley) [Remastered]
3. The Icicle Works - Birds Fly (Whisper to a Scream)
4. Men At Work - Who Can It Be Now?
5. Daryl Hall & John Oates - Private Eyes
6. Billy Joel - Uptown Girl
7. The Cars - You Might Think
8. David Guetta & Madonna - Lucky Star
9. Howard Jones - What Is Love
10. John Lennon - Woman
Contacts
Réseaux sociaux
Partager
Commentaires