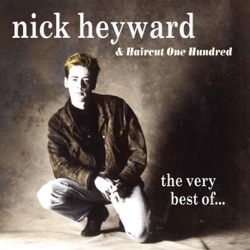 Love Plus One
Haircut 100
1614109360
So Alive
Love and Rockets
1614109127
A NIght To Remember
Foreigner
1614108875
Hooray! Hooray! It' S a Holi-Holiday
Boney M.
1614108675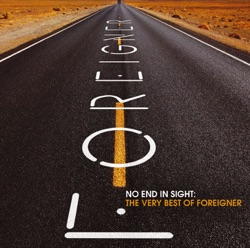 I Don't Want to Live Without You
Foreigner
1614108437
Stay the Night
Billy Ocean
1614108228
Be Good Johnny
Men At Work
1614108021
Good Man, Good Woman
Bonnie Raitt
1614107852
We Both Deserve Each Other's Love
Jeffrey Osborne
1614107674
Miracles
Jefferson Starship
1614107292
Afficher plus
Back To The 80's Radio
Back To The 80's Radio is an online radio channel that live streams globally 24/7 the greatest hits from the 80s. With a logo design that reminiscent of the 80s' blockbuster Back To the Future, the channel takes the listeners down memory lane in a nostalgic journey through the songs that defined the decade.
Back to the 80's Radio is part of Heartbeat of Flagler, a network of radio stations based in Florida.
Fréquences Back To The 80's Radio
Palm Coast: Online
Afficher plus
Top Chansons
7 derniers jours:
1. Men At Work - Who Can It Be Now?
2. Mr. Mister - Kyrie
3. Billy Idol - Eyes Without a Face
4. Pat Benatar - Hit Me With Your Best Shot
5. Tears for Fears - Head Over Heels
6. Natalie Cole - Miss You Like Crazy
7. Men At Work - Down Under
8. Haircut 100 - Love Plus One
9. Jeffrey Osborne - On the Wings of Love
10. Def Leppard - Love Bites
30 derniers jours:
1. Men At Work - Who Can It Be Now?
2. Mr. Mister - Kyrie
3. Men At Work - Down Under
4. Electric Light Orchestra - All Over the World
5. Billy Idol - Eyes Without a Face
6. Juice Newton - Queen of Hearts
7. Alice Cooper - Clones (We're All)
8. The Alan Parsons Project - Eye In the Sky
9. Irene Cara - Fame
10. David Guetta & Madonna - La Isla Bonita
Contacts
Website:&nbsp
www.heartbeatofflagler.com/
Addresse:&nbsp7 Campbell Ct, Palm Coast, FL 32137, USA
Téléphone:&nbsp(386) 445-5564
Email:&nbspheartbeatofflagler@hughes.net
Réseaux sociaux
Partager
Commentaires